International Death Penalty News 2020, Issue 12: Bangladesh, Belarus, India, Iran, Japan, Singapore, Philippines, United Arab Emirates, United States of America
March 20, 2020
IDPN 2020 Issue 12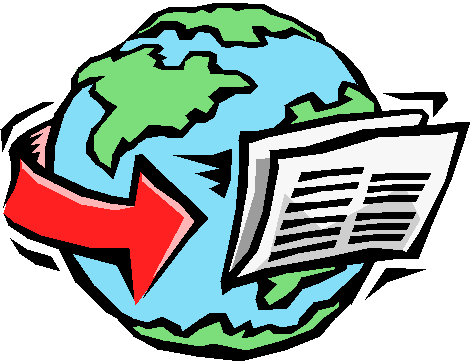 Bangladesh: Abdul Basir and Nasir Uddin have been sentenced to death for the murder of 5-year-old Tuhin Hasan last year. Abdul was the boy's father, and Nasir was his uncle. Jomshed Ali and Abdul Mosabbir, also uncles of the Tuhin, were acquitted of the charges against them. Tuhin was brutally murder on October 14, 2019, allegedly in an effort to frame rivals and establish their own dominance.
Thirty-five-year-old Shahadat Hossain Sadhu has been sentenced to death for the rape and murdering of a child at Daulatpur in Manikganj on October 20, 2018. Sadhu was supposed to take the child to her maternal grandmother's home. Instead, he raped the girl and then killed her, later burning her body.
Belarus: An appeal is being sent to the President of the Republic of Belarus, Alexander Grigoryevich, in an attempt to spare the life the Ilya and Stanislav Kostevy, brothers who have been sentenced to death for murdering a teacher. The appeal is by Anna Kosteva, the sister of the two brothers, who asks that they be resentenced to a prison term or life in prison. The brothers were sentenced to death in January of 2020.
India: A 27-year-old, unnamed auto rickshaw driver has been sentenced to death for the rape and murder of a three-year-old girl in August of 2018. The girl was kidnapped while playing near a construction site where her parents worked. She was then raped twice and murdered. The man is also suspected of murdering a 70-year-old woman 48 hours prior to the rape and murder of the child.
On Friday, March 20, 2020, gym instructor Vinay Sharma, bus cleaner Akshay Thakur, fruit-seller Pawan Gupta and unemployed Mukesh Singh were executed by hanging. The four men were all convicted of raping and torturing a 23-year-old physiotherapy student Jyoti Singh, on a moving bus, before leaving her for dead along the road on December 16, 2012. Singh died two weeks later from her substantial injuries in a hospital in Singapore. Singh's death sparked nationwide protests and international revulsion at the alarming rates of sexual violence against woman in India. Additionally, Singh's death lead to laws changing, and stricter punishments for rapists and repeat rape offenders.
Iran: On Wednesday, February 26, 2020, two prisoners were executed by hanging at Rajai-Shahr prison in Karaj. The two prisoners have been identified as 65-year-old Mohammmadreza Rafati and Mohammad Tayyebi. Rafati was convicted of murder 22 years ago and sentenced to "qisas" (retribution in kind). However, the plaintiff refused to be present for the execution for the last two decades and, in accordance with the Iranian Islamic Penal Code, Rafati was released from jail on bail after serving 20 years in prison. The plaintiff recently saw Rafati on the street, and insisted upon his arrest and execution.
On Thursday, March 12, 2020, two prisoners were executed by hanging at the central prison of Urmia in West Azerbaijan province. The two men were identified as 60-year-old Hossein Kachnanlou and 70-year-old Abdollah Mohammadzadeh, who have both been convicted of murder. Some are criticizing carrying out executions during the COVID-19 (coronavirus) outbreak, which prevents the family of the executed from holding a funeral.
Japan: Thirty-year-old Satoshi Uematsu has been sentenced to death for stabbing to death 19 disabled people at Tsukui Yamayuri En care facility in Sagamihara, Kanagawa Prefecture, where he used to work. Satoshi had previously stated that people with mental disabilities had "no point in living." Satoshi announced that he will not be appealing his death sentence, even though he does not believe he deserves it.
Singapore: Fifty-nine-year-old Mohamed Mubin Abdul Rahman has been sentenced to death, while his brother, 55-year-old Lokman Abdul Rahman has been sentenced to life in prison. Mohamed has been convicted of drug trafficking, while Lokman has been convicted of drug possession. The two gave conflicting accounts during their trials, each blaming the other. Lokman's statements were found to be more credible due to the testimony of others.
Phillippines: President Rodrigo Duterte has demanded that those responsible for the death of overseas Filipino worker Jeanelyn Villavende be sentenced to death. The employers of Jeanelyn have been arrested and charged with murder. Jeanelyn was working in Kuwait when she was discovered to have been sexually abused, battered, and beaten to death in December 2019.
United Arab Emirates: A 27-year-old Indian man has been accused of murdering his girlfriend, also from India, for allegedly having an affair. The man turned himself into the police after the murder last July, and has confessed to the crime. Prosecutors are seeking the death penalty.
United States of America: The Texas Court of Criminal Appeals has halted the scheduled execution of John Hummel (scheduled for Wednesday, March 18, 2020), due to the coronavirus (COVID-19). Among the issues raised, was the fear of spreading the disease because of the execution and concerns that the coronavirus would hinder the carrying out of the execution. John was given a 60-day stay of execution. Tracey Beatty, who is scheduled to be executed on Wednesday, March 25, 2020, in Texas, has also had his execution stayed for 60 days due to COVID-19.
The Arkansas Supreme Court has ruled that Jerry Lard, a death row inmate, is mentally competent and able to drop his appeal. Jerry is convicted of murdering Trumann Police Officer Jonathan Schmidt during a nighttime traffic stop in April 2011. Jerry's attorney argued that Jerry had a "mild" intellectual disability that should prevent him from being execution. The attorney also argued that Jerry should not be permitted to waive his appeals. While the Arkansas Supreme Court ruled that Jerry could drop his appeals, they did not rule on if Jerry had the mental competency to be executed, saying it was too early to consider the argument, as no execution date has yet been set. Jerry was sentenced to death in 2012.
A death penalty trial is scheduled to begin in Colorado, despite the outbreak of COVID-19 in the nation. The Colorado Supreme Court issued an order earlier that all normal state court operations should be suspended as a precaution against spreading this disease. The state legislature has also recently passed a bill to repeal the death penalty in the state and Governor Jared Polis is expected to sign it into law soon. The reason for insisting that the state begins the trial is due to the defendant's right to speedy trial, which must begin on or before March 23, 2020, or else the defendant's right has been violated. Special arrangements have been made to ensure that the jurors will remain six feet apart. The jury also faces the potential of being quarantined. The 24-year-old defendant, Dreion Dearing, is accused of murdering Adams County Deputy Heath Gumm on January 24, 2018. Deputy Gumm was responding to an assault call.
Mark Eric Lawlor has spent the last nine years on death row in Virginia, after admitting that he raped and murdered 29-year-old Genevieve P. Orange in Falls Church, Virginia in 2008. In 2018, a federal appeals court ruled that judge wrongly prevented Lawlor's lawyers from presenting evidence regarding his future dangerousness and a new sentencing trial was granted. Between his conviction and new sentencing trial, a new prosecutor was elected who opposes capital punishment. The new prosecutor agreed to a deal in which Lawlor was spared execution and sentenced to life in prison, without the possibility of parole, in exchanging for waiving his right to appeal or seek early release.
Kenneth Clair was convicted and sentenced to death in 1987 for the sexual assault, beating, and strangulation of 25-year-old babysitter, Linda Faye Rodgers, on November 15, 1984, in Orange County, California. Kenneth had broken into the home, surprising Linda. Now, 60-year-old Kenneth has been resentenced to life in prison due to errors made during his trial by his attorneys.
Prosecutors in Pennsylvania ave announced that they plan on seeking the death penalty for 37-year-old Lisa Snyder. Lisa is accused of murdering her 8-year-old son Connor and 4-year-old daughter Brinley on September 23, 2019, in Albany Township. She then allegedly attempted to make it look as if Conner had committed a murder-suicide by hanging. In an unrelated case, Lisa is also being charged with having sexual relations with the family dog. Lisa has pleaded not guilty.
A jury in California as recommended that 37-year-old Jade Douglas Harris be sentenced to death for the murder of 26-year-old Josimar Rojas, 35-year-old Irene Cardenas Reyes, and 34-year-old Susana Perez Ruelas. Jade is also accused of shooting Susana's son, who survived his injuries. The murders occurred on October 24, 2012. Currently, California Governor Gavin Newsom has issued a moratorium on carrying out executions in the state, however, the moratorium does not prevent prosecutors from seeking the death penalty, nor judges from imposing death sentences.
For more information regarding how your financial support can help, please click here.