International Death Penalty News 2021, Issue 07: Botswana, India, Iran, Iraq, Malaysia, Pakistan, Saudi Arabia, Sri Lanka, Thailand, United States of America
February 12, 2021
IDPN 2020 Issue 07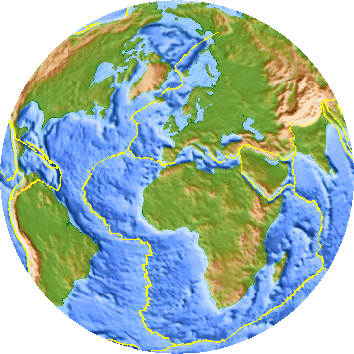 Botswana: On Monday, February 8, 2021, 33-year-old Wedu Mosalagae and 29-year-old Kutlo Setima have been executed at Gaborone Central Prison. Wedu was sentenced to death on August 8, 2019, after being convicted of murdering Barobi Rampape on November 24, 2012. Kutlo was sentenced to death on May 24, 2019, after biegn convicted of murdering Tsone Kosi. Both men had their appeals denied by the Hight Court of Appeal on August 5, 2020.
India: Twenty-three-year-old Dinesh Kumar Dharne has been sentenced to death for the rape and murder of a five-year-old girl on December 12, 2017. Dinesh lured the girl out of a shop, promising her chocolate. He then took her to a nearby bush, where her raped her, after which he struck her on the head with boulder, resulting in her death. Dinesh worked as a laborer, and after returning to the camp, lied about her whereabouts to the mother of the child he had just killed. Eventually, Dinesh confessed to the crime, although he did try to hide from authorities and avoid his trial.
Iran: On Monday, February 8, 2021, 25-year-old Saeed Naderi and the 23-year-old wife of Saeed's uncle (no name provided) have been executed at Ardabil Central Prison. They were convicted of killing Saeed's uncle, and her husband, five years ago. Following the murder, they burned his body. It is thought that the woman may have been a juvenile at the time of the crime. They were convicted of murder and sentenced to qisas, that is retribution in kind.
Iraq: On Tuesday, February 9, 2021, five people were executed by hanging at Nasiriyah prison in Dhi Qar province. All were convicted of terrorism. In Iraq, a person can be convicted of terrorism for belonging to a terrorist group, like the Islamist State, even if they have not been connected to any specific acts of that group. The five men executed have not been identified by name.
Malaysia: Two men, 24-year-old Mohd Fitri Zan, and 40-year-old Mohd Zairizan Zainal, have been charged with murder for the death of 43-year-old Tong Was Sin on January 23, 2021, in Pulai Villa in Sikamat. If convicted, the men could be sentenced to death. The two men splashed acid on Tong, which lead to his death, inside his home. Two others, 19-year-old Mohammad Hairul Fazley, and a 15-year-old boy were charged with abetting the murder of Tong. If convicted they could also be sentenced to death. Tong survived for nearly a week after the attack, which resulted on burns on 30 percent of his body. Tong died from his injuries at a hospital on January 28, 2021.
Pakistan: The Supreme Court has rejected an appeal for Ali Haider alias Pappu, a resident of Vehari. Ali was sentenced to death for raping an eight-year-old girl.
On Wednesday, February 10, 2021, the Supreme Court ruled that if a death row prisoner is unable to understand why they are being executed due to a mental illness, then carrying out the execution does not "meet the ends of justice". The ruling comes as appeals were filed on behalf of three death row inmates. In addition to the court's ruling, the death sentences of Kanizan Bibi and Imdad Ali were commuted to life in prison. Kanizan had been on death row for the past 30 years, while Imdad had been on death row for the last 18 years. Both have allegedly shown symptoms of severe mental illness.
Saudi Arabia: Ali al Nimr, was sentenced to death as a teenager for attending a pro-democracy protest. His sentence has been reduced to 10 years. Last year a Royal Decree was published announcing the end of capital punishment for crimes committed by juveniles. Dawoud Al-Marhoun and Abdullah Al-Zaher were also juveniles at the time of the arrests and have had their death sentences also reduced to 10 years in prison. All three are expected to be released in 2022.
Sri Lanka: On Thursday, February 11, 2021, the Supreme Court extended the stay order regarding the decision by former President Maithripala Sirisena to implement the death penalty. The new stay order will last until September 7, 2021.
Thailand: Yigal Makhlouf, an Israeli citizen, was sentenced to death in Thailand after being arrested 13 years ago in Thailand for trading ecstasy pills. After spending nine years on death row, with 50 pound iron balls chained to each leg, his sentenced was reduced to 50 years in prison. Advocate Mordechai Tzivin has been working to secure Yigal's release from prison and his return to Israel for the last 8 years. While courts initially refused a transfer, an agreement has now been reached and Yigal will be returned to Israel, where it has been announced that he will be released shortly after arriving.
United States of America: On Wednesday, February 10, 2021, Edward Busby, Jr., was scheduled to be executed in Texas. His execution was stayed by the Texas Court of Criminal Appeals over concerns regarding his mental competency. Edward is convicted of kidnapping and murdering 77-year-old Laura Lee Crane on January 30, 2004, in Fort Worth, Texas.
On Thursday, February 11, 2021, Willie Smith was scheduled to be executed in Alabama. Less than a day before his execution, Willie was granted two stays of execution. The Supreme Court of the United States later voted to lift one stay of execution, while keeping in place the other, meaning the execution could not proceed. The Supreme Court lifted the stay regarding concerns over Willie's mental competency, however, they kept in place a stay regarding Willie's right to freely practice his religion. Willie had requested that his pastor be permitted to be with him in the execution chamber. Alabama does not allow spiritual leaders of any faith or denomination inside the execution chambers due to security concerns. The Supreme Court ruled that Alabama did not adequately express these security concerns and that preventing spiritual advisors in the execution chamber was a violation of Willie's right to freely practice his religion. Willie was convicted and sentenced to death 28 years ago for the robbery, kidnapping, and murder of 22-year-old Sharma Ruth Johnson in October 1991.
On Friday, February 12, 2021, Brad Sigmon was scheduled to be execute in South Carolina. His execution was stayed by the South Carolina Supreme Court because the state does not have, and was unable to procure drugs to be used in executions. Brad is convicted of murdering David and Gladys Larke, in their home in 2002.
On Monday, February 8, 2021, Anthony Sowell, a death row inmate in Ohio, died at the Franklin Medical Center. He had been diagnosed with a terminal illness and his death was unrelated to COVID-19. Anthony was 61 years of age. He was convicted of murdering 11 women: 38-year-old Crystal Dozier, 31-year-old Tishana Culver, 25-year-old Leshanda Long, 45-year-old Michelle Mason, 53-year-old Tonia Carmichael, 43-year-old Nancy Cobbs, 47-year-old Amelda Hunter, 31-year-old Telacia Fortson, 49-year-old Janice Webb, 44-year-old Kim Yvette Smith, and 38-year-old Diane Turner. They were killed during a two-year span between 2007 and October 2009, in Cleveland, Ohio, and their remains were found inside and around his home. Anthony spent the last nine years of his life on death row in Ohio.
The South Dakota state Senate has voted down, 13-20, a bill that would have restricted the use of the death penalty in the state to first degree murder of a law enforcement officer, corrections employee, or firefighter, while on duty. Supporters of the bill claim the death penalty does not act as a deterrent to murder, as there have been several murders since South Dakota reinstated capital punishment in 1979. Opponents of the bill claim that capital punishment is an important tool for police and prosecutors.
On Sunday, February 7, 2021, Jorge Villanueva, died on death row in Texas. It is reported that he died of COVID-19. He was 66 years of age. Jorge was convicted and sentenced to death for the rape and murder of his 77-year-old neighbor, Jova Montiel. Jorge was connected to the crime by DNA. He was sentenced to death in November 1996, and spent the past 24 years on Ohio's death row.
For more information regarding how your financial support can help, please click here.