International Death Penalty News 2021, Issue 09: Algeria, India, Iran, Iraq, Malaysia, Nigeria, United States of America
February 26, 2021
IDPN 2021 Issue 09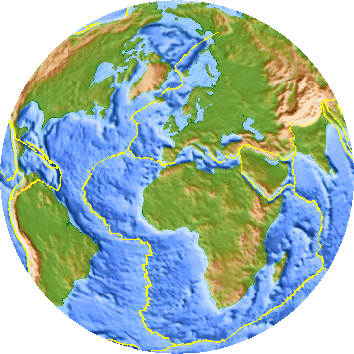 Algeria: In 2014, 55-year-old French mountaineer, Herve Gourdel was kidnapped in Algeria by jihadists associated with the Islamic State terrorist group. Three days later, a video was posted showing his gruesome murder. Eight people have been charged in connection with the murder, however only one has been captured. Abdelmalek Hamzaoui, the one in custody, has been tried and sentenced to death for the murder. The other seven were tried and sentenced to death in absentia. Algeria has had a moratorium on executions since 1993.
India: Thirty-four-year-old A. Thanish Patel has been sentenced to death for sexually assaulting and murdering a 17-year-old male, who had been diagnosed as mentally retarded. The crime occurred in December 2019. Patel, who previous worked as a heavy vehicle operator, kidnapped the boy and took him to a desolated spot. A local resident noticed the crime, alerted the villagers, who caught Patel and took the boy to the hospital, where he died from his injuries 20 days later.
On Saturday, February 20, 2021, Jai Kishor Shah was sentenced to death for the rape and murder of a nine-year-old girl in August. When the child was discovered missing by her parents, a search ensured, and foul oder was noticed emanating from Shah's house. Eventually, villagers broke into the house and discovered the girl's body. Shah, who had fled, was eventually arrested.
Iran: On Tuesday, February 16, 2021, Ali Dadfari-Mazandarani was executed by hanging at Boroujerd Prison in Lorestan province. He was convicted on drug charges of carrying methamphetamines and heroin in 2018.
On Wednesday, February 17, 2021, 42-year-old Zahra Esma'ili was hanged at dawn at Gohardasht prison in Karaj. However, she had suffered a fatal heart attack prior to being executed, as evidenced by her death certificate. Her lifeless body was still hung. Zahra was convicted of murdering her husband, however Zahra only claimed responsibility in order to protect her teenager daughter, who had committed the crime. Zahra's husband routinely beat his wife and children, as well as bring other women into the house, without attempting to hide his actions.
Iraq: A mother has been sentenced to death for the murder of her two young children. The unnamed woman was convicted of throwing her three-year-old son and two-year-old daughter off a bridge and into the Tigris River, where they both drowned. Allegedly the woman was attempting to take revenge on her husband. The woman was captured committing the murders on surveillance video.
Malaysia: Thirty-year-old cement truck driver, Abu Hassan Darus has been charged with the murder of his step-daughter, Ummi Yusnani Sofea Herwan Norhadi on February 1, 2021. Norhadi suffered extensive injuries over her entire body, including broken bones, bite marks, and blunt force injuries to her head. Darus will be given a mandatory death sentence, if convicted.
On Wednesday, February 24, 2021, 37-year-old Mohammad Ishak Ramli, was sentenced to death by hanging. He was convicted of distributing methamphetamine four years ago. Another man, 29-year-old Nur Muhammad Izzudin Nordin was also arrested and charged, however, he was eventually freed and released.
Nigeria: Muhammad Badaru, the Governor of Jigawa State, has signed a bill that delivers stronger punishments, including the death penalty, for rapists who infect their victims with HIV/AIDS. In addition to permitting capital punishment, rape victims are eligible to receive financial compensation, while rapists are subject to "public shame through radio announcements."
United States of America: A bill has been introduced in Ohio that would abolish capital punishment in the state. It is the sixth year in a row that such a bill has been introduced, although the bills have become more popular in recent years. Ohio Governor Mike DeWine has signaled his support for the bill. Governor DeWine issued a moratorium on executions shortly after being sworn in and has since focused on measures to lower crime, rather than reinstate capital punishment.
Lawmakers from both houses in Virginia have agreed upon a bill which abolishes capital punishment in the state. The bill is now headed to the desk of Governor Ralph Northam, who has indicated his willingness to sign the bill into law. This will make Virginia the 23rd state to abolish capital punishment. Since it days as a colony, Virginia has executed nearly 1,400 people, with 113 of those executions occurring since 1976. There are currently two men on death row in Virginia.
After recently staying an execution due to being unable to find a supplier for lethal injection drugs, lawmakers in South Carolina are attempting to make the electric chair the default method for execution in the state. A bill is currently before the state Senate regarding the issue, and another bill just passed a House Committee. Currently, death row inmates have the option of choosing lethal injection or the electric chair for their method of execution, with lethal injection being the default option. These bills would change electrocution to the default option. South Carolina has not carried out an execution in nearly 10 years due to a lack of drugs.
The Alabama Attorney General has notified the courts that the state is amending its execution protocol to permit death row inmates to have spiritual advisors with them in the execution chamber. This announcement comes nearly two weeks after the execution of Willie Smith was stayed. In a last minute appeal, Willie argued that it was a violation of his religious rights to prevent him from having his pastor with him in his final moments in the execution chamber. The Supreme Court of the United States agreed with Willie, ruling that refusing his pastor was a violation of The Religious Land Use and Institutionalized Persons Act (RLUIPA), which provides "expansive protection" for prisoners' religious liberty. Willie is convicted of the robbery, kidnapping, and murder of 22-year-old Sharma Ruth Johnson in October 1991.
On Monday, November 30, 2020, Gregory Leonard, a death row inmate in Nevada, died. He was 58 years of age. His cause of death has not been reported. Gregory was sentenced to death for strangling his 65-year-old roommate, Thomas B. Williams, in November 1994 in their Las Vegas apartment complex.
The 5th Circuit Court of Appeals has reinstated the death sentence for Melissa Lucio, who was the first Hispanic woman sentenced to death in Texas. In July of 2019, the 5th Circuit Court of appeals found that Melissa's right to a "complete defense" had been violated at her initial trial. However, two years later, the 5th Circuit Court of appeals has nullified their previous decision and reinstated her death sentence. Melissa is convicted of the 2008 murder of her two-year-old daughter Mariah. Melissa has insisted that she is innocent of the crime for which she has been convicted.
For more information regarding how your financial support can help, please click here.