International Death Penalty News 2020, Issue 48: Iran, Japan, Jordan, Pakistan, United States of America
November 27, 2020
IDPN 2020 Issue 48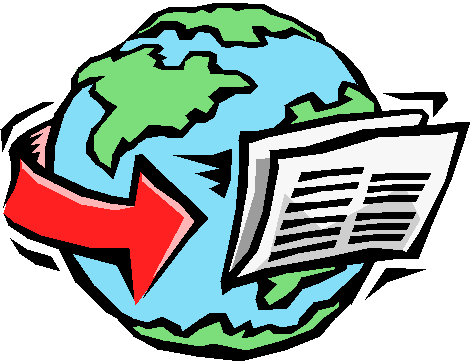 Iran: On Monday, November 23, 2020, a male prisoner was executed by hanging at Qom Prison. The prisoner has been identified as Hossein, with his surname unknown. He was convicted of murder and sentenced to qisas, that is, retribution in kind. Official state media has not announced the execution.
Japan: Prosecutors are seeking the death penalty for 30-year-old Shiraishi Takahiro. Shiraishi is charged with killing one man and eight woman after their remains were found inside his apartment in October 2017. He would kill his victims, rob them, and place their remains inside coolers. He also allegedly sexually assaulted the female victims. Shiraishi has pled guilty to the charges, however his defense team is arguing that his victims agreed to be killed. Prosecutors claim defensive wounds show that the victims did not consent to their deaths.
Jordan: An unnamed male has been convicted and sentenced to death by the Court of Cassation for the robbery and murder of his father, 60-year-old Amman, in January 2017. The defendant was considered a "troublemaker, alcoholic, and drug addict." The father and son had previously had fights which ended in physical confrontation. In addition to strangling his father with a head scarf, the son dumped his father's body nearby and stole his bank cards and mobile phone. After the murder, the son withdrew money from his father's accounts and sold the phone. When the family discovered the father missing, the son pretended to be concerned and participated in a search for him.
Pakistan: Sohail Ayaz has been sentenced to death after a trial court in Rawalpindi. Sohail was convicted of abducting and raping young boys. The acts were also videotaped and sold to others. Prior to being convicted in Pakistan, Sohail was also convicted of similar crimes in the United Kingdom and Italy. He was eventually deported to Pakistan.
Tariq Khan has been sentenced to death for the murder of Muhammed Maqsood in 2018. Tariq was a Sindh police officer who has been convicted killing a citizen during an encounter in 2018. Muhammed was a tailor who was shot near the Pakistan Air Force base, after he was approached by police who allegedly thought he was criminal. Police later changed their statement to say Muhammed was caught in the cross fire between the police and a robber, and was accidentally killed. In addition to the death sentence, Tariq has also been fined.
On Monday, November 23, 2020, Qari Abdul Hai was sentenced to death for sodomizing and murdering a seven-year-old male child in the village of Fateh Jhang. Qari kidnapped the boy, who was outside eating ice cream on his street. Qari took him to his home, where he raped the child and suffocated him to death, before disposing of his body.
United States of America: Under President Donald Trump, the Justice Department has authorized federal prosecutors to seek the death penalty against 24-year-old Jairo Saenz, who is accused of being a MS-13 gang leader connected with seven murders, including the brutal baseball bat killing of two teenage girls. Prosecutors are also seeking a death sentence against Jairo's brother, Alexi, who is also allegedly a MS-13 gang leader. While in prison, Jairo has participated in several violent attacks on other inmates and correctional officers.
The federal execution of Lisa Montgomery has been rescheduled from December 2020, to January 12, 2021. Lisa was recently granted a temporary stay of execution after her lawyers tested positive for COVID-19, prohibiting them from fulfilling their duties and helping prepare last minute appeals and clemency petitions. Lisa is convicted of murdering 23-year-old Bobbie Jo Stinnett in Missouri, before cutting her unborn child from Bobbie's womb and kidnapping the baby.
The Florida Supreme Court has ruled that it will not be reinstating the death sentences for dozens of convicted murders that were once on death row in the state. In its ruling, the Court cited the lack of legal authority to reinstate those sentences. Instead many will receive new sentencing trials. This decision comes following two confusing rulings by the Florida Supreme Court. The history for this case dates back to January 2016, when the Supreme Court of the United States declared that Florida's death penalty sentencing system was unconstitutional because it gave too little power to juries. Later that year, the Florida Supreme Court ruled that jury verdicts needed to be unanimous in order to sentence an inmate to death. This put the sentences of 151 death row inmates in limbo. Since then, nearly 40 inmates have had their sentences reduced to life in prison, while eight others were sentence back to death row. However, in January of 2020, the Florida Supreme Court issued a new ruling, saying it erred in its ruling three years prior and that juries did not need to be unanimous. Death row inmates awaiting new sentencing trials were once again in limbo. With this most recent ruling, they no longer remain in limbo.
James Frazier, a death row inmate in Ohio has died while in prison awaiting his execution. He was 79 years of age and the oldest death row inmate in the state. According to his lawyers, James suffered from dementia and did not know where he was. Although his cause of the death has not been determined, it is thought that he died from the coronavirus. James was scheduled to be executed on October 20, 2021. He was convicted and sentenced to death for the murder of 49-year-old Mary Stevenson in her apartment in Toledo, Ohio on March 2, 2004.
For more information regarding how your financial support can help, please click here.