Happy Birthday President Bush: George W Bush, 43rd President of the United States
"America has never been united by blood or birth or soil. We are bound by ideals that move us beyond our backgrounds, lift us above our interests and teach us what it means to be citizens." He is the only president to have completed a marathon during his life and the only president to have obtained a Master of Business Administration (MBA).  He is one of four presidents to have been a cheerleader in high school.  Additionally, he was also the first president to deliver the same speech in English and Spanish.  He was the first president to appoint an African-American to the position of Secretary of State.  He is George Walker Bush, 43rd President of the United States, serving from January 20, 2001, until January 20, 2009.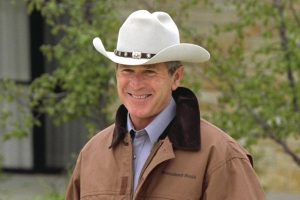 George was born on July 6, 1946, in New Haven, Connecticut, making him the only president born in Connecticut.  George attended public school in Texas before going to a private school in Massachusetts.  He then went on to receive his bachelor's degree from Yale.  During the Vietnam War, George served as a fighter pilot in the Air Force National Guard. He received an honorable discharge on November 21, 1974.  The following year, he earned his MBA from Harvard.  George then returned to Texas and entered the oil business.  In 1977, George married Laura Welch, who eventually persuaded him to give up alcohol.
In 1988, George and his family moved to Washington, DC to help his father run for president.  After his father won the election, George and his family returned to Texas, where he became a well-known businessman.  In 1994, George followed in his father's footsteps and entered politics.  He was elected governor of Texas and easily won a second term in 1998, making him the first governor of Texas to do so.  As governor, he cut taxes and increased funding for education due to a surplus in the state treasury.  He resigned as governor following his 2000 presidential election. 
The 2000 election, against then-vice-president Al Gore, was a close election that was ultimately decided by the Supreme Court of the United States.  In 2000, George made history as only the second man to become president whose father was also a president, the other being John Adams and John Quincy Adams, however, he is the only son of a president to be elected to two terms.  President George W Bush is also the fourth, of five, presidents to be elected that did not win the popular vote.
Following his election, with a budget surplus, George cut taxes to stimulate the economy. However, his critics argued that these tax cuts only favored the wealthy.  Months into President George W Bush's first term, on September 11, 2001, the twin towers in New York City were struck by terrorists in hijacked airplanes.  Two other planes were also highjacked.  One hit the pentagon, and the fourth crashed in a Pennsylvania field after passengers tried to take back the plane from the terrorists.  It has been speculated that the plane was heading for the White House. 
In response to this attack, President George W Bush launched the War on Terror, invading Afghanistan and Iraq in 2001 and 2003, respectively.  He also created the Department of Homeland Security and signed several controversial bills aimed at increasing national security, including the Patriot Act.  George also worked at building international coalitions to seek out and destroy al-Qaeda and other terrorist organizations, along with their leaders.  As his re-election approached in 2004, support for the wars began to wane, especially as causalities and costs increased.  George, in another close race, won a second term.
Following his re-election, George faced a domestic crisis, Hurricane Katrina, which devastated much of the Gulf Coast, especially Louisiana.  George was heavily criticized for his handling of the national disaster, for which he accepted responsibility.  In 2005, a man attempted to assassinate him by throwing a live grenade at him.  In 2007, the nation entered a recession and unemployment began to rise.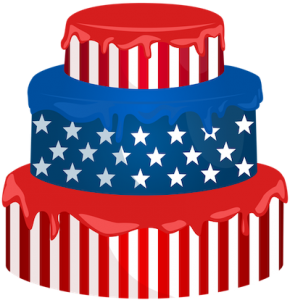 President George W Bush also dealt with several other domestic issues during his tenure as president.  He signed the No Child Left Behind Act and the Partial-Birth Abortion Ban Act.  He promoted economic, health care, education, and social security reforms.  His other actions included speaking out against same-sex marriage, increasing prescription drug benefits for seniors, and increasing funding for an AIDS relief program.  Additionally, he also unsuccessfully lobbied for immigration reform.
George was a divisive president.  The world changed while he was President, and it will be years before history can truly judge his actions, for better or worse.
George was one of the most open presidents of faith in recent years, often referencing his faith in God during his speeches.  George is known to have credited his faith in the Lord in enabling him to give up alcohol and restore peace in his family.  He is known to have invited other world leaders to pray with him and spent time each morning doing devotions.  George has been outspoken in his belief that the only way into Heaven is to accept Jesus Christ as your Lord and Savior.
After leaving the White House, George and his wife moved back to Texas, where they currently reside.  He has largely remained out of the public spotlight, making few appearances.
Happy Birthday Mr. President!
For more information regarding how your financial support can help, please click here.