International Death Penalty News 2022, Issue 26, Belarus, Egypt, Iran, Jamaica, Nigeria, United Arab Emirates, United States of America
International Death Penalty News 2022
Issue 26
Belarus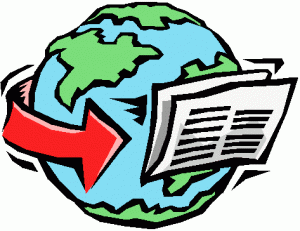 Three men could be sentenced to death for damaging railways and disrupting the movement of Russian arms and troops if convicted. The three men are among approximately 60 activists who were arrested for damaging railways in Belarus. The damages were intended to disrupt Russian arms and troops moving through Belarus to Ukraine. The three men are believed to be Dzmitry Ravich, Dzyanis Dzikun, and Aleh Malchanau. Belarus is the only European nation to still use capital punishment.
Egypt
On Tuesday, June 28, 2022, Mohamed Adel was sentenced to death by an Egyptian court. Adel was convicted of the premeditated murder of fellow university student Nayera Ashraf. Adel confessed to the crime, which occurred on June 19. He had previously threatened Nayera.
Iran
On Thursday, June 23, 2022, Jilan Nourzehi was executed in Kerman Central prison. He was an Afghan national. Jilan was convicted of murdering a friend. Jilan's friend, while drunk, attacked Jilan with a knife. The friend was eventually stabbed with the knife and died from blood loss. State officials or the media have not reported Jilan's execution.
On Sunday, June 26, 2022, Yousef Sanjari was executed at Jiroft Prison. He was a Baluch minority. Yousef was convicted of murder and sentenced to qisas, that is, retribution in kind. State officials or the media have not reported his execution.
On Monday, June 27, 2022, 40-year-old Nasrollah Iliad and an unnamed man were executed at Karaj Penitentiary. Iliad was convicted of murdering his landlord during a fight. He was convicted of murder and sentenced to qisas, that is, retribution in kind. The unnamed man was convicted of rape. His name has not been released. State officials or the media have reported neither execution.
On Wednesday, June 29, 2022, Shaker Behrouz, a Kurdish political prisoner, was spared execution. Shaker was convicted of murder and sentenced to qisas, that is, retribution in kind. He was scheduled to be executed this week, however, the family of his victim decided to spare his life and legally waive their right to retribution. Shaker's family insists he is innocent of the crime for which he is convicted.
Jamaica
The Office of the Director of Public Prosecutions has announced they will seek the death penalty for Rushane Barnett. Barnett is accused of killing five in Cocoa Piece, Clarendon on Tuesday, June 21, 2022. The victims have been identified as 31-year-old nursing student Kimesha Wright and her four children: 15-year-old Kimanda Smith, 11-year-old Shara-Lee Smith, five-year-old Rafaella Smith, and 23-month-old Kishawn Henry. They were discovered inside their home, with slashed throats and chop wounds.
Nigeria
On June 7, 2018, Ibrahim Isiaka and Mohammed Sanusi were robbed and murdered by four individuals. Those four individuals have been identified as 25-year-old Babangida Amodu, 20-year-old Oluwafemi Ibrahim, 25-year-old Ojo Ayodele, and 20-year-old Okunato Dada. The Ado-Ekiti High Court has now ordered that the four men be executed by hanging for their crime. All four pleaded not guilty to the charges.
United Arab Emirate
On March 21, 2021, 43-year-old Fida Kiwan, an Israeli woman, was arrested for possessing cocaine. She claimed the drug did not belong to her. However, she was convicted and sentenced to death. Now, her death sentence has been canceled. The UAE and Israel normalized relations in 2020 as part of the Abraham Accords supported by the Trump administration. This normalization allows for greater travel and communication between the two nations.
United States of America
An independent investigation into the evidence in the case of Oklahoma death row inmate Richard Glossip has been presented to Oklahoma lawmakers. Glossip was sentenced to death for the 1997 murder-for-hire of Barry Van Treese. Glossip has claimed that he did not hire Justin Sneed to murder Barry. Sneed is currently serving life in prison for the murder. It was Sneed's testimony that helped send Glossip to death row. Sneed received a plea deal for his testimony. The independent investigation concluded that Glossip was represented by unprepared lawyers in both of his trials and that evidence disappeared between the trials. A team of 30 pro-bono attorneys were part of the investigation, which also concluded that Glossip was innocent. Glossip has been on death row for 25 years, with at least one execution date during that time.
On Thursday, June 23, 2022, the Supreme Court of the United States ruled 5-4, in favor of Georgia death row inmate Michael Nance. Michael was sentenced to death in 2002 for the murder of Gabor Balogh in 1993. Currently, Georgia's executions are carried out by lethal injection. Lawyers for Michael argue that such an execution is cruel and unusual due to Michael's compromised veins, therefore, he wanted to be executed by firing squad. The Supreme Court ruling does not change Georgia's execution protocol but allows Michael to bring a lawsuit under a federal civil rights law, as he has exhausted all his other appeals.
Last month, Ricky Dubose became the youngest death row inmate in Georgia. He had been convicted of murdering Sgt. Curtis Billue and Sgt. Christopher Monica while escaping from a prison bus on June 13, 2017. Another inmate, Donnie Rowe, also escaped. Both men were serving time for armed robbery at the time of the murder. After they were recaptured, Rowe was sentenced to life in prison, without the possibility of parole. Meanwhile, Dubose was sentenced to death. Now, Dubose has committed suicide while on death row at Jackson State Prison. No additional information has been given regarding his death.
On October 29, 2004, David Frances was sentenced to death for murdering Helena Mills and JoAnna Charles, in Florida. Helena and JoAnna were murdered by strangulation on November 6, 2000. They were also robbed of several items. David, and his younger brother, Elvis Frances, were later arrested while driving a vehicle that belonged to one of the deceased women. On April 29, 2005, David was sentenced to death. Elvis, due to his age, was not eligible for the death penalty. He was instead sentenced to life in prison. In 2017, David's death sentence was vacated because his jury did not issue a unanimous verdict. Now, he has been resented to life in prison.
In 1988, Steven Butler was sentenced to death in Texas. He was convicted of murdering Velma Clemons during a 1986 robbery at the dry cleaning store where she worked. During his trial, and continuing appeals, Butler's lawyer insists that Butler is intellectually disabled, making him ineligible for the death penalty. The lawyer alleges that Butler was not competent to stand trial and blamed imaginary people for his crimes. In late May 2022, the Texas Court of Criminal Appeals has resentenced Butler to life in prison.
For more information regarding how your financial support can help, please click here.