PSALMS 72-74: DAY 172 JOURNEY THROUGH THE BIBLE IN A YEAR
June 21, 2023
PSALMS 72-74
DAY 172 JOURNEY THROUGH THE BIBLE IN A YEAR
Click here for the reading
Focus Verses For Today: Psalm 73:15-17
Our journey through the Bible today takes us through Psalms 72-74, where we encounter absolute joy in God, despair, and lamentation.
Ask God for His understanding of Psalms 72-74. Read Psalms 72-74. Let's journey!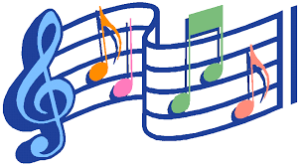 Psalm 72-74: Psalm 72 is the final Psalm written by King David. It is a Psalm that says God is King forever to protect your people and your creation from the unjust. Our final two psalms are written by Asaph. In Psalm 73, Asaph questions why he should heed the Lord's instruction when those who scorn and defy the Lord live blessed lives. Asaph answers that question in our focus verses for the day. In Psalm 74, Asaph is lamenting God's rejection of His chosen people. Asaph cries out to God seeking redemption and forgiveness for God's chosen people. (Psalms 72:1-74:23)
Our focus verses for today are taken from Psalm 73, where Asaph questions why God allows those who defy Him to be blessed.
If I had spoken out like that,
I would have betrayed your children.
16 When I tried to understand all this,
it troubled me deeply
17 till I entered the sanctuary of God;
then I understood their final destiny.
(Psalm 73:15-17, NIV)
Asaph considered the alternatives available to mortal man. Asaph realized that he envied temporary pleasure over an eternity with God. Asaph soon realized that his envy was misplaced and when he understood his final destiny (Heaven) and the final destiny of the unbeliever (Hell) he no longer envied the path to eternal destruction.
Godspeace!
For more information regarding how your financial support can help, please click here.