PROVERBS 5-6: DAY 173 JOURNEY THROUGH THE BIBLE IN A YEAR
June 22, 2023
PROVERBS 5-6
DAY 173 JOURNEY THROUGH THE BIBLE IN A YEAR
Click here for the reading
Focus Verses For Today: Proverbs 5:21-23
Today's journey through Proverbs 5-6 deals with adultery, laziness, lack of discipline, and things that God hates.
Ask God for His understanding of Proverbs 5-6. Read Proverbs 5-6. Let's journey!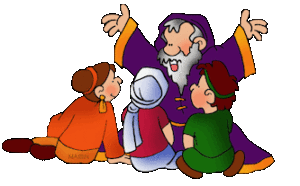 Proverbs 5-6: Much of our journey today looks at the harm adultery causes all involved. Our journey concludes with a look at the perils of laziness, and mentions the six things that God hates. (Proverbs 5:1-6:35)
Our focus verses for today:
21For your ways are in full view of the Lord,
    and he examines all your paths.
22 The evil deeds of the wicked ensnare them;
    the cords of their sins hold them fast.
23 For lack of discipline they will die,
    led astray by their own great folly.
(Proverbs 5:21-23, NIV)
It is a sobering thought, knowing that God sees everything that we do. We have no secrets from God. Verse 22 of this Proverbs warns us not to get ensnared with the sin of the wicked, with verse 23 concluding that a lack of discipline brings death. Do you lead a disciplined life? Do you measure God's word against the ways of the world before you act?
Godspeace!
For more information regarding how your financial support can help, please click here.