PSALMS 81-83: DAY 193 JOURNEY THROUGH THE BIBLE IN A YEAR
July 12, 2023
PSALMS 81-83
DAY 193 JOURNEY THROUGH THE BIBLE IN A YEAR
Click here for the reading
Focus Verse For Today: Psalms 82:2
Our journey today through Psalms 81-83, the Psalms of Asaph, share a range of emotions.
Pray for God's understanding of Psalms 81-83. Read Psalms 81-83. Let's journey!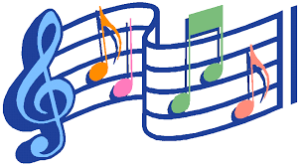 Psalms 81-83: Psalm 81 is a Psalm of remembrance and celebration. It is the New Moon celebration, the celebration of deliverance from the Egyptians. Psalm 82 is intriguing, in that it questions God for allowing injustice to fall on the innocent while allowing the wicked to prosper. Psalm 83 is pleading for God's deliverance. (Psalm 81:1-83:18)
Our focus verse for today:
"How long will you defend the unjust
    and show partiality to the wicked?"
(Psalm 82:2, NIV)
What is Asaph asking in this verse? Does Asaph understand the workings of God? Israel had a covenant with God: a covenant that they freely broke. They worshiped false gods and broke His commandments. God's promise to Israel was to be with them as a nation provided they, the Israelites, kept their covenant with Him. Asaph knew the covenant was violated repeatedly by the Israelites. When we seek God's help or blessing we are much like the Israelites unfortunately. Sin that we hide in our hearts is not hidden from God. No mortal is perfect. This leaves only one question to ask: Are you seeking God with all of yourself?
Godspeace!
For more information regarding how your financial support can help, please click here.