International Death Penalty News 2023, Issue 25: Afghanistan, Iran, Malaysia, Saudi Arabia, United States of America
International Death Penalty News 2023
Issue 25
Afghanistan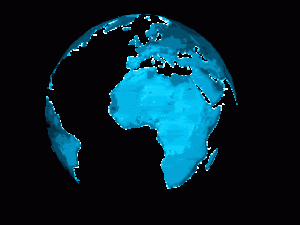 On Tuesday, June 20, 2023, a man was publicly executed in Laghman province. The method of execution was not announced. Regional Taliban officials attended the execution. The unnamed man was convicted of murdering five people. This is the second public execution to occur since the Taliban reclaimed control of Afghanistan.
Iran
On Sunday, June 11, 2023, Alireza Shahcheraghi and 38-year-old Taher Nouri were executed in Shiraz Central Prison. Both were convicted and executed on drug-related charges. State officials and the media have not yet reported the executions.
On Sunday, June 18, 2023, a man was publicly executed at a park in Bandar-e-Deylam in Khuzestan province. The unnamed man was convicted of murder and sentenced to qisas, that is, retribution in kind. He murdered two police officers.
Malaysia
After spending nearly six years in prison, Nur Izzati Adi has been released. Nur was sentenced to death after being convicted of murdering her newborn child in 2017. The baby was left in a toilet at a hostel. Nur's charge was eventually reduced to infanticide and she was resentenced to nine years in prison. She was credited for time served and good behavior, making her eligible for immediate release.
Saudi Arabia
On Thursday, June 15, 2023, Barakat bin Jibreel Al-Kinani was executed. Executions are traditionally carried out by beheading. Al-Kinani was convicted of murdering 40-year-old Bandar bin Taha Al-Qarhadi, a flight attendant for Saudi Arabian Airlines. Bandar and Al-Kinani were childhood friends and colleagues. Al-Kinani handcuffed Bandar inside a car, doused the car in gasoline, and set it on fire. The two had an ongoing dispute at the time of the murder. Al-Kinani was sentenced to death in January 2023, just weeks after the murder.
On Monday, June 19, 2023, the Saudi Ministry of Interior announced that Muslim bin Ahmed bin Musallam al-Milad was executed. Executions are traditionally carried out by beheading. Al-Milad, a Saudi national, was convicted of joining a terrorist cell that engaged in violent confrontations with security forces and carried out armed attacks against them.
United States of America
On October 27, 2018, Robert Bowers burst into the Tree of Life synagogue in Pittsburgh, Pennsylvania, and opened fire. He killed 11 congregants and injured several others. On Friday, June 16, 2023, he was found guilty on all 63 criminal counts against him, including murder, hate crimes, and obstruction of the free exercise of religion. Before the trial, Bowers' lawyers attempted to negotiate a plea deal. In exchange for pleading guilty Bowers would be spared from capital punishment. Prosecutors rejected the deal, instead taking him to trial and seeking a death sentence. Now that Bowers has been found guilty, a jury will have to determine if he is to be sentenced to death or receive a lesser sentence.
Twenty-six-year-old Hunter James Tatum has been spared a death sentence in Alabama. Tatum plead guilty to murdering his pregnant wife, Summer, by shooting her in the head on October 18, 2021, in Prattville, Alabama. Summer was rushed to the hospital and her child, Everett, was delivered by an emergency procedure. Everett did not survive. Tatum claims he was arguing with his wife and struggling for the gun when it went off, killing Summer. Prosecutors were initially seeking a death sentence, however, a plea deal was struck reducing Tatum's sentence to 99 years each for the murder of his wife and son.
On Monday, June 12, 2023, Jesse Driskill died while on death row in Missouri. He was 43 years of age. His cause of death has not yet been deterred and an autopsy is planned. Driskill was convicted and sentenced to death for murdering 82-year-old Johnnie Wilson and his 76-year-old wife Coleen. He was also convicted of sexually assaulting Coleen. Driskill had broken into the Lebanon, Missouri home to burglarize it. Johnnie and Coleen had just celebrated their 59th wedding anniversary.
For more information regarding how your financial support can help, please click here.