EZEKIEL 13-18: DAY 181 JOURNEY THROUGH THE BIBLE IN A YEAR
June 30, 2023
EZEKIEL 13-18
DAY 181 JOURNEY THROUGH THE BIBLE IN A YEAR
Click here for the reading
Focus Verse For Today: Ezekiel 13:19
Our journey through Ezekiel 13-18, declares that although punishment for sin is inevitable, it may be overcome through repentance. God loves life.
Ask God for His understanding of Ezekiel 13-18. Read Ezekiel 13-18. Let's journey!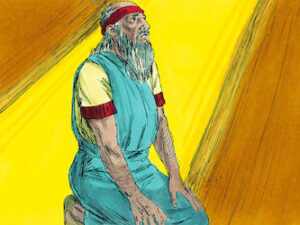 Ezekiel 13-18: God sends Ezekiel many messages declaring to the Israelites that their death is certain, the wages of sin is death (Romans 6:23) because they chose to live a life of sinful revelry and idol worship instead of living a life that honored Him. God condemned idolators and false prophets stating that if Noah, Daniel, and Job, lived in Jerusalem that they would be the only three to survive God's wrath – not even their children would survive. This statement to Ezekiel from God indicates that God will always spare the righteous from judgment. Carefully study Ezekiel 18:21-32, righteousness springs forth from repentance. (Ezekiel 13:1-18:32)
Our focus verse for today:
19 You have profaned me among my people for a few handfuls of barley and scraps of bread. By lying to my people, who listen to lies, you have killed those who should not have died and have spared those who should not live.
(Ezekiel 13:19, NIV)
Who do you listen to? Are you aware that everywhere where you go someone is attempting to influence you? You! Our focus verse tells of false prophets leading good people to eternal damnation. God warned the Israelites that a prophet's prophecy must come to pass or they are false. The good people ignored this to their eternal detriment. Protect yourself from false prophets – study God's word – the Bible. God directs us in 2 Timothy 15 to study His word. This helps us to understand God and protect us from charlatans who are trying to take advantage of our lack of knowledge of God's word.
Godspeace!
For more information regarding how your financial support can help, please click here.