International Death Penalty News 2023, Issue 26: China, Egypt, Iran, Saudi Arabia, United Arab Emirates, United States of America
International Death Penalty News 2023
Issue 26
China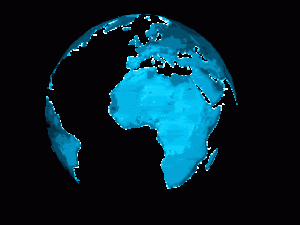 Twenty-two-year-old Wen Qingyun, from Jieyang, Guangdong Province, has been sentenced to death by the People's Middle Court of Guangzhou. Wen is convicted of driving his black BMW into a crowd of pedestrians in Tianhe District, Guangzhou. Five people were killed and 13 others were injured in the attack. Wen claimed he was "venting personal feelings" when he drove the car into a crowd of people. Wen appealed his death sentence, but the courts rejected his appeal. China's Supreme Court must give final approval for the sentence.
Egypt
A man has been sentenced to death for murdering his new wife just hours after they were married. The murder occurred in Tanta, Egypt, where the husband immediately confessed to the crime. Allegedly, he murdered his new wife after she refused to consummate the marriage. He then stabbed her to death with a kitchen knife.
Iran
A man, identified only as Hamed, has been executed. The date and location of his execution has not been reported. Hamed was executed for murdering another person on May 28, 2021. No other details of his crime were announced.
On Wednesday, June 21, 2023, 33-year-old Hemen Mostafayi was executed in Sanandaj Central Prison. He was convicted of murder and sentenced to qisas, that is, retribution in kind. After months of torture and interrogations, Hemen confessed to murdering a security officer in 2013. His execution has not yet been reported by state officials or the media.
Saudi Arabia
On Saturday, June 25, 2023, two Yemeni nationals were executed in Riyadh. The men, identified as Abdulrahman Fares Amer al-Marri and Mohammed Salah Omar al-Marri, were convicted of "joining, supporting, and pledging allegiance to a terror group." Abdulrahman was also convicted of possessing weapons and carrying out missions to kill security forces. Executions in the kingdom are traditionally carried out by beheading.
United Arab Emirates
Three Filipino inmates were granted humanitarian pardons. Two of them were on death row for drug trafficking. The third had been sentenced to 15 years in prison for slander. The pardons were granted at the request of President Ferdinand Marcos, Jr. The request was made in late April. Both nations' leaders have also extended invitations to visit each other's countries and continue to expand the relationship between the two nations. There are hundreds of thousands of Filipino workers in the United Arab Emirates.
United States of America
In 2022, Anderson Lee Aldrich opened fire at a gay nightclub, Club Q, in Colorado Springs, Colorado. He killed five people and injured 19 others before being tackled to the ground and held until police arrived. Now, after pleading guilty to five counts of murder and 46 counts of attempted murder, the 23-year-old has been sentenced to five life sentences, without the possibility of parole. He has also been sentenced to 2,208 years in prison for attempted murder. It was not possible to sentence Aldrich to death, as Colorado abolished capital punishment in 2020.
Prosecutors have announced they will be seeking the death penalty for 28-year-old Bryan Kohberger. Kohberger is charged with murdering four young people near the University of Idaho in Moscow, Idaho. The victims, Madison Mogen, Kaylee Goncalves, Xana Kernodle, and Ethan Chapin were found on November 13, 2022. Kohberger was arrested on December 30, 2022. Executions in Idaho are currently carried out via lethal injection, however, recently, the state has had difficulties obtaining the execution drugs.
Joseph Zieler has been sentenced to death in Florida. He is convicted of murdering 11-year-old Robin Cornell and her 32-year-old babysitter, Lisa Story on May 10, 1990. For years, the case remained unsolved until, in November 2016, police finally got a DNA match that linked Zieler to the crime. At the time, Zieler was in jail on charges of assaulting his stepson. Zieler claims he is innocent of the murder and during court, he attacked his attorney before being quickly restrained.
The Texas Court of Criminal Appeals has rejected a request for a new trial for 55-year-old death row inmate Rodney Reed. Reed, a Black man, is convicted of murdering 19-year-old Stacey Stites, a white woman, in late 1996. Reed has gained international support, with many believing that he is innocent of the crime and that racism played a part in his conviction. He is continuing to pursue DNA testing that he insists will prove his innocence. At the time of Stacey's death, Reed alleges that the two were in a secret relationship, as Stacey was engaged to Jimmy Fennell, a white man.
On June 28, 1993, Kirk Bloodsworth became the first death row inmate to be exonerated using DNA evidence. Since then, he was become an advocate for criminal justice reform and ending capital punishment. Kirk was convicted of raping and murdering nine-year-old Dawn Hamilton in Maryland in 1984. In addition to exonerating him, the DNA identified the man who carried out the rape and murder. The man was already in prison for a similar crime. He has since been tried and convicted.
For more information regarding how your financial support can help, please click here.