PROVERBS 11-12: DAY 201 JOURNEY THROUGH THE BIBLE IN A YEAR
July 20, 2023
PROVERBS 11-12
DAY 201 JOURNEY THROUGH THE BIBLE IN A YEAR
Click here for the reading
Focus Verse For Today: Proverbs 11:19
Today our journey explores Proverbs 11-12.
Ask God for His understanding of Proverbs 11-12. Read Proverbs 11-12. Let's journey!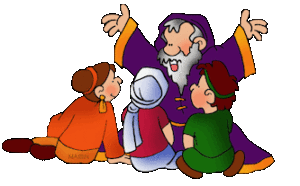 Proverbs 11-12: Here we find Solomon contrasting wisdom with folly. He contrasts the rewards for pursuing wisdom with the destruction folly brings. (Proverbs 11:1-12:28)
Our focus verse for today:
Truly the righteous attain life,
    but whoever pursues evil finds death.
(Proverbs 11:19, NIV)
Our focus verse reveals two important spiritual truths. The first is that people living righteous lives sin. (King David is a good example) The person who pursues sin finds death (the wages of sin is death). Living a righteous life does not mean living a sin-free life. That is impossible. Only Jesus, the Son of God, lived a sin-free life. Righteousness is about a relationship with God through Jesus Christ. Are you pursuing God? Are you pursuing sinful living? Keep in mind the word pursue indicates seeking a destination. What are you pursuing? The life you live tells!
Godspeace!
For more information regarding how your financial support can help, please click here.