PSALMS 111-113: DAY 263 JOURNEY THROUGH THE BIBLE IN A YEAR
September 20, 2023
PSALMS 111-113
DAY 263 JOURNEY THROUGH THE BIBLE IN A YEAR
Click here for the reading
Focus Verses For Today: Psalms 111:1a, 112:1a, 113:1a
Today's journey continues our study of Psalms. The psalms we look at today are all psalms of praise.
Take a moment and pray, asking for understanding of today's reading. Read Psalms 111-113. Let's journey!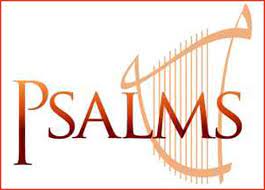 Psalms 111-113: The author of today's psalms is unknown. All three of today's psalms are praises to the Lord. All three psalms praise different aspects of the Lord God. Let them resonate in your heart. (Psalms 111:1-113:9)
Our focus verses for today:
Praise the Lord.
(Psalms 111:1a, 112:1a, 113:1a, NIV)
Three different psalms, three different verses, all the exact same words. In Hebrew, these words are also the same, Hallelu Yah. Meditate on the praises offered to the Lord in these psalms. What are your praises?
Godspeace!
For more information regarding how your financial support can help, please click here.