1 THESSALONIANS 4-5: DAY 211 JOURNEY THROUGH THE BIBLE IN A YEAR
July 30, 2023
1 THESSALONIANS 4-5
DAY 211 JOURNEY THROUGH THE BIBLE IN A YEAR
Click here for the reading
https://www.biblegateway.com/passage/?search=1+THESSALONIANS+4-5&version=NIV
Focus Verses For Today: 1 Thessalonians 4:7-8
Today we conclude our journey through 1 Thessalonians.
Ask for God's understanding of 1 Thessalonians 4-5. Read 1 Thessalonians 4-5. Let's journey!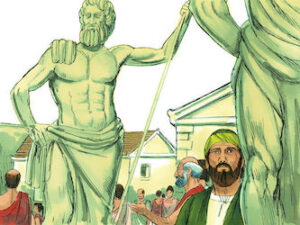 1 Thessalonians 4-5: Our journey begins with the apostle Paul writing to the church at Thessalonica encouraging them to continue as they are: living a life pleasing to God. He warms them to avoid sexual immorality. He teaches that living a life pleasing to God is a testimony to non-believers. He reminds them that the Lord will return as a thief in the night; be prepared. (1 Thessalonians 4:1-5:28)
Our focus verses for today:
For God did not call us to be impure, but to live a holy life. 8 Therefore, anyone who rejects this instruction does not reject a human being but God, the very God who gives you his Holy Spirit.
(1 Thessalonians 4:7-8, NIV)
Although all of chapters 4 and 5 are devoted to living a life that is pleasing to God, the apostle Paul spends the most time discussing sexual immorality. The apostle Paul writes that giving oneself over to sexual immorality is rejecting God. In today's world, we cannot turn around without being confronted with some form of sexual advance that violates God's instructions to us. It is excused with the word: consenting. The problem with this worldview is that sexual impurity is a threesome that always involves God, who never consents to sin nor will ever participate in sin. You must remember your body is the dwelling place of the Holy Spirit within you. Sexual immorality is equivalent to asking the Holy Spirit to vacate residency within you. Don't be deceived by the deceiver, Satan, the one who wants you to reject God. A sexual relationship is pure and holy, when conducted as God has instructed.
Godspeace!
For more information regarding how your financial support can help, please click here.