2 CHRONICLES 29-32: DAY 304 JOURNEY THROUGH THE BIBLE IN A YEAR
October 31, 2023
2 CHRONICLES 29-32
DAY 304 JOURNEY THROUGH THE BIBLE IN A YEAR
Click here for the reading
Focus Verses For Today: 2 Chronicles 30:18b-20
Our journey today looks at the reign of Hezekiah in Judah.
Take a moment and pray, asking for understanding of today's reading. Read 2 Chronicles 29-32. Let's journey!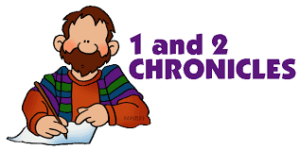 2 Chronicles 29-32: Hezekiah was a king who followed the Lord, restoring the temple through purification. Hezekiah celebrated Passover, inviting all Israelites to celebrate with him. The celebration led to the destruction of false gods and false alters. Hezekiah resumed the duties of the priests and Levites, as recorded by Moses. By trusting the Lord, Hezekiah emerged victorious over the Assyrians. Hezekiah eventually became prideful, earning the wrath of the Lord, however, he earnestly repented before his death. (2 Chronicles 29:1-32:33)
Our focus verses for today:
But Hezekiah prayed for them, saying, "May the Lord, who is good, pardon everyone 19 who sets their heart on seeking God—the Lord, the God of their ancestors—even if they are not clean according to the rules of the sanctuary." 20 And the Lord heard Hezekiah and healed the people.
(2 Chronicles 30:18b-20, NIV)
Many people have sought the Lord during times of trouble, only to abandon Him when times are good. Hezekiah understood that repentance, true repentance, comes from the heart. Where do you stand with God? Do you seek after Him with your heart? Your whole heart? Be honest! And consider carefully!
Godspeace!
For more information regarding how your financial support can help, please click here.