PSALMS 105-107: DAY 249 JOURNEY THROUGH THE BIBLE IN A YEAR
September 6, 2023
PSALMS 105-107
DAY 249 JOURNEY THROUGH THE BIBLE IN A YEAR
Click here for the reading
Focus Verses For Today: Psalm 105:1-4
Today our journey takes us through Psalms 105-107, where the Israelites rejoice in their deliverance; briefly, allowing sin's lure to draw them from God.
Pray for the Lord's understanding of Psalms 105-107. Read Psalms 105-107. Let's journey!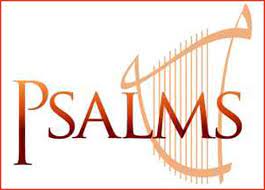 Psalms 105-107: Today's reading can simply and concisely be explained as people seeking God in times of trouble. God delivered them from their trouble. They betray God. They return to sin which leads to trouble for them again. God's love is unfaltering – unwavering and He delivers them from their trouble once again. (Psalms 105:1-107:43)
Our focus verses for today:
Give praise to the Lord, proclaim his name;
    make known among the nations what he has done.
2 Sing to him, sing praise to him;
    tell of all his wonderful acts.
3 Glory in his holy name;
    let the hearts of those who seek the Lord rejoice.
4 Look to the Lord and his strength;
    seek his face always.
(Psalm 105:1-4, NIV)
Praising God is a good thing. As we praise Him we acknowledge the wonderful things He has done for us. We remember His deliverance and His providence. Praise reminds us of the struggle sin brings to our life. Praise reminds us that God is our deliverer.
Godspeace!
For more information regarding how your financial support can help, please click here.