PSALM 108-110: DAY 256 JOURNEY THROUGH THE BIBLE IN A YEAR
September 13, 2020
PSALM 108-110
DAY 256 JOURNEY THROUGH THE BIBLE IN A YEAR
Click here for the reading
Focus Verse For Today: Psalm 109:26-27
Our reading for today, Psalms 108-110, are three Psalms written by David.
Ask God for His understanding of Psalms 108-110. Read Psalms 108-110. Let's journey!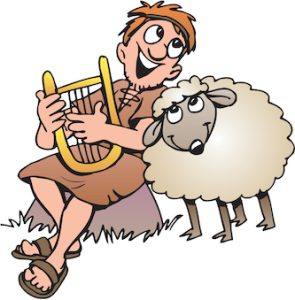 Psalms 108-110: In Psalm 108, David is praising God and thanking Him for all that He has given King David. In Psalm 109, David is seeking out help and protection from the Lord. David is also asking that justice be served, however, David wants all the honor to go to the Lord. Psalm 110 is a prophetic psalm, looking forward to the day when the Lord will defeat His enemies, those who deny and reject Him, and rule over the earth. (Psalms 108:1-110:7)
Today's focus verses:
26Help me, Lord my God;
    save me according to your unfailing love.
27Let them know that it is your hand,
    that you, Lord, have done it.
(Psalm 109:26-27, NIV)
In Psalm 109, David is recounting being betrayed and seeking to have the betrayer punished. David recognizes, however, that justice can only truly come from the Lord. Whatever punishment befalls the betrayer, David wants it known that it came from the Lord. Often when we are wronged, we want to get revenge – and we want the person to know that it came from us. But that is not the attitude we are to have. Do you seek revenge? Or do you seek the Lord?
Godpeace!
For more information regarding how your financial support can help, please click here.