PROVERBS 22: DAY 250 JOURNEY THROUGH THE BIBLE
September 7, 2023
PROVERBS 22
DAY 250 JOURNEY THROUGH THE BIBLE
Click here for the reading
Focus Verse For Today: Proverb 22:2
Once again, our journey takes us through the book of Proverbs, chapter 22.
Ask the Lord for His understanding of the proverbs contained in chapter 22. Read Proverbs 22. Let's journey!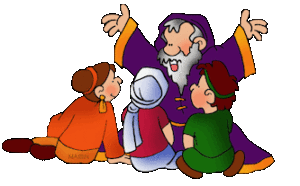 Proverbs 22: Once again, this proverb contains a series of verses contrasting wisdom and folly. In verse 17, we begin studying the "Thirty Saying For The Wise." A special look at wisdom. (Proverbs 22:1-29)
Our focus verse for today:
Rich and poor have this in common:    
The Lord is the Maker of them all.
(Proverbs 22:2, NIV)
The Lord is the Maker of all. That is hard to comprehend. Not all of God's creation follows Him. Nonetheless, God is the Maker of all. When dealing with others in situations that may be taxing – it is good to remember: The Lord is the Maker of all of us.
Godspeace!
For more information regarding how your financial support can help, please click here.