PROVERBS 23-24: DAY 257 JOURNEY THROUGH THE BIBLE
September 14, 2023
PROVERBS 23-24
DAY 257 JOURNEY THROUGH THE BIBLE
Click here for the reading
Focus Verse For Today: Proverbs 23:12
Our journey today through Proverbs 23-24 concludes the "Thirty Sayings of the Wise" and continues with "Further Sayings of the Wise."
Ask the Lord for His understanding of the proverbs contained in chapters 23-24. Read Proverbs 23-24. Let's journey!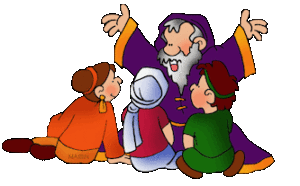 Proverbs 23-24: We continue our study of the "Thirty Sayings of the Wise" before moving on to "Further Sayings of the Wise." Each saying offers a special insight of wisdom. (Proverbs 23:1-24:34)
Our focus verse for today:
Apply your heart to instruction
    and your ears to words of knowledge.
(Proverbs 23:12, NIV)
You can read the Bible every day, but unless you take what you are reading and apply it to your life, you will not grow. The same holds true with the weekly sermon. You may hear it, but unless you take the message and apply it, you are hearing empty words. Apply God's Word! And Grow!
Godspeace!
For more information regarding how your financial support can help, please click here.