ACTS 1-2: DAY 273 JOURNEY THROUGH THE BIBLE IN A YEAR
September 30, 2023
ACTS 1-2
DAY 273 JOURNEY THROUGH THE BIBLE IN A YEAR
Click here for the reading
Focus Verses For Today: Acts 2:44-47
Today, we begin our journey through the book of Acts. Acts is often viewed as a sequel, or continuation, of the Gospel of Luke, for the same man authored both. Luke, the author, was a physician who gave up his life and profession to follow the Lord, and record Jesus' life, and later, the life of the Apostle Paul.
Ask the Lord for His understanding of Acts 1-2. Read Acts 1-2. Let's journey!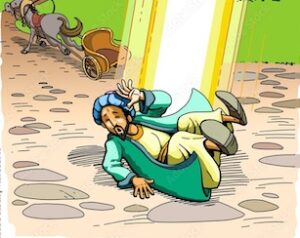 Acts 1-2: The book of Acts begins with the ascension of Jesus Christ into heaven, to be with His Father, until His return to earth. The disciples chose Matthias to replace Judas, who died shortly after his betrayal, as an apostle. While celebrating Pentecost, which was celebrated 50 days after Passover, the Holy Spirit came over the disciples and they began speaking in tongues. Peter speaks and leads many to the Lord. (Acts 1:1-2:47)
Our focus verses for today:
44 All the believers were together and had everything in common. 45 They sold property and possessions to give to anyone who had need. 46 Every day they continued to meet together in the temple courts. They broke bread in their homes and ate together with glad and sincere hearts, 47 praising God and enjoying the favor of all the people. And the Lord added to their number daily those who were being saved.
(Acts 2:44-47, NIV)
This is how the first Christians fellowshipped. How do you fellowship? Put yourself in their place: the Jewish community lived in a world run by a secular government and populated by people worshipping false gods. Now, they were stepping away from the Jewish community, by accepting the truth of Christ's death and resurrection. This small number of fellow believers was their support system! It was extremely important for them to meet and fellowship with one another. Do we really live in such a different world? We need fellowship with fellow believers just as much as the early Christians did! How do you fellowship?
Godspeace!
For more information regarding how your financial support can help, please click here.