PSALMS 96-98: DAY 228 JOURNEY THROUGH THE BIBLE IN A YEAR
August 16, 2023
PSALMS 96-98
DAY 228 JOURNEY THROUGH THE BIBLE IN A YEAR
Click here for the reading
Focus Verse For Today: Psalm 96:2

Today we journey through Psalms 96-98; it is a journey of praise and wonder.
Ask God to give you His understanding of Psalms 96-98. Read Psalms 96-98. Let's journey!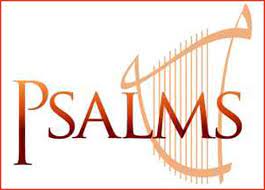 Psalms 96-98: Psalms 96-98 carry the theme of praising the Lord. All nations will praise the Lord. All creation will praise the Lord. Everything created by God will praise Him. Everything! (Psalms 96:1-98:9)
Our focus verse for today:
Sing to the Lord, praise his name;
    proclaim his salvation day after day.
(Psalms 96:2, NIV)
Praise is a wonderful thing. Praise is the outward expression of appreciation. The Psalmist is speaking of praise directed toward God. God's glory is so majestic that whenever any created thing is in His presence, praise just naturally comes forth. Are you in His presence? Do you realize that God created everything, including the materials that idols, false gods, that so many worship are made from? Take a look at the world around you. Allow what it is, not what you see, to sink in. Take a couple of deep breaths, clear your mind, and contemplate this through: The Creator of all wants you to live forever in His presence. He wants you with Him; forever!
Godspeace!
For more information regarding how your financial support can help, please click here.