ECCLESIASTES 3-4: DAY 306 JOURNEY THROUGH THE BIBLE IN A YEAR
November 2, 2023
ECCLESIASTES 3-4
DAY 306 JOURNEY THROUGH THE BIBLE IN A YEAR
Click here for the reading
Focus Verses For Today: Ecclesiastes 3:1-8
Today, we continue our journey through the book of Ecclesiastes and finding meaning in life.
Ask the Lord for His understanding of Ecclesiastes 3-4. Read Ecclesiastes 3-4. Let's journey!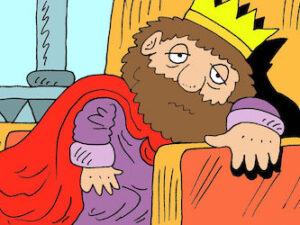 Ecclesiastes 3-4: Solomon notes that there is a time for everything in life, ordained by God, and it cannot be changed. Solomon looks at oppression and notes that neither the oppressor nor the oppressed are happy. Work and wealth do not bring happiness, nor does being alone. Solomon then concludes that power and privilege do not bring meaning to life. (Ecclesiastes 3:1-4:16)
Our focus verses for today:
1There is a time for everything,
    and a season for every activity under the heavens:
2a time to be born and a time to die,
    a time to plant and a time to uproot,
3a time to kill and a time to heal,
    a time to tear down and a time to build,
4a time to weep and a time to laugh,
    a time to mourn and a time to dance,
5a time to scatter stones and a time to gather them,
    a time to embrace and a time to refrain from embracing,
6a time to search and a time to give up,
    a time to keep and a time to throw away,
7a time to tear and a time to mend,
    a time to be silent and a time to speak,
8a time to love and a time to hate,
    a time for war and a time for peace.
(Ecclesiastes 3:1-8, NIV)
Time passes. There is nothing we can do to stop or change it. Reflect on your life. What times have you passed through? Remember the good with the bad, and that you may pass through a time of life more than once. Where are you now in life?
Godspeace!
For more information regarding how your financial support can help, please click here.