PSALMS 125-127: DAY 305 JOURNEY THROUGH THE BIBLE IN A YEAR
November 1, 2023
PSALMS 125-127
DAY 305 JOURNEY THROUGH THE BIBLE IN A YEAR
Click here for the reading
Focus Verse For Today: Psalm 127:1
Today's journey continues our study in the book of Psalms. We continue looking at the Songs of Ascents. These psalms (songs) were sung by pilgrims on their journey to Jerusalem for holy feasts.
Take a moment and pray, seeking understanding for today's reading. Read Psalms 125-127. Let's journey!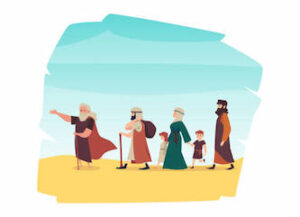 Psalms 125-127: The author of Psalms 125 and 126 is not recorded. Psalm 125 is a reminder to follow the straight path of the Lord. Psalm 126 expresses joy at those who have returned to Zion and asks that all be returned to their home. Psalm 127 was written by Solomon. In this psalm, Solomon meditates on the importance of the Lord in the family. (Psalms 125:1-127:5)
Our focus verse for today:
Unless the Lord builds the house,
    the builders labor in vain.
Unless the Lord watches over the city,
    the guards stand watch in vain.
(Psalms 127:1, NIV)
In this verse, Solomon is not referencing an actual building, he is referring to a family. If the Lord is not at the center of the family, a strong family cannot be established. A strong family will raise up children in the Lord, to go out and do good for Lord, including building their own families in the Lord. As with the family, God must also be the center in each of our lives. Is God at the center, the focus of your life? Your family's life?
Godspeace!
For more information regarding how your financial support can help, please click here.