ACTS 11-12: DAY 308 JOURNEY THROUGH THE BIBLE IN A YEAR
November 4, 2023
ACTS 11-12
DAY 308 JOURNEY THROUGH THE BIBLE IN A YEAR
Click here for the reading
Focus Verse For Today: Acts 12:5
Today, we continue our journey through the book of Acts, as Peter continues his ministry.
Ask the Lord for His understanding of Acts 11-12. Read Acts 11-12. Let's journey!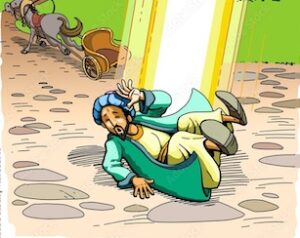 Acts 11-12: Reading the beginning of chapter 11 today, can make one wonder what all the fuss was about. To the Jews of Peter's day, Peter had just broken every rule in the book. They did not yet realize that the book had been thrown out. Peter explained his actions, changing the church forever and the church continued to spread and grow. In an attempt to squash the growing church, King Herod killed James and arrested Peter. The Lord arranged Peter's escape. Herod dies for failing to praise God. (Acts 11:1-12:25)
Our focus verse for today:
5 So Peter was kept in prison, but the church was earnestly praying to God for him.
(Acts 12:5 NIV)
Prayer is powerful! In the verses that follow, we see how God answers these earnest prayers. While prayers may not always be answered the way we want them to be, it is important to continue to always pray sincerely and earnestly. The Lord hears our prayers and does answer! And in what amazing ways! Examine your own prayer life. Is it earnest?
Godspeace!
For more information regarding how your financial support can help, please click here.