International Death Penalty News 2023, Issue 43: Egypt, Indonesia, Iran, Malaysia, Pakistan, United States of America, Vietnam
International Death Penalty News 2023
Issue 43
Egypt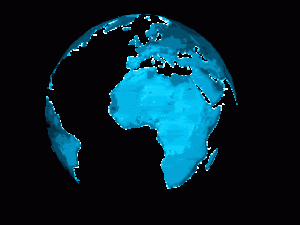 Dr. Ezzat Gouda was scheduled to be deported from Montreal, Canada to Egypt, where he is likely to be executed. Shortly before he was scheduled to be deported, an immigration minister granted him a reprieve. Ezzat, a retired obstetrician, has documents claiming that he is to be executed if he is returned to Egypt due to his political affiliations in the aftermath of the Arab Spring revolution. Ezzat was tried and found guilty in absentia.
Indonesia
Eight Iranian drug traffickers have been sentenced to death for smuggling over 300 kilograms, or 700 pounds, of crystal meth. Indonesia has some of the toughest anti-drug laws in the world. All eight men were sentenced to be executed by firing squad. It has been several years since Indonesia has carried out an execution for drug-related offenses, although they have continued to sentence people to death.
Iran
On Monday, October 1, 2023, teenager Armita Geravand was allegedly injured on the Metro in the capital, Tehran. She has spent the last several weeks in a coma before ultimately dying from her injuries. Armita was not wearing a headscarf at the time of the incident. Her death comes about one year after that of 22-year-old Mahsa Amini who died after being arrested for not wearing a headscarf. Mahsa's death inspired nationwide protests that resulted in hundreds of arrests and even some executions for participating in the protests. Armita's death threatens to reignite the protests, although it remains unclear exactly what happened to Armita.
On Wednesday, October 25, 2023, 40-year-old Jalil Seyed Rezaei was executed in Qazvin Central Prison. Jalil is convicted of murder and sentenced to qisas, that is, retribution in kind. He was arrested three years ago. Before his arrest, he worked as a car salesman and had one child. State officials and the media have not yet reported his execution.
On Thursday, October 26, 2023, 55-year-old Mohammad Nabi Shahuzehi, Mohammad Mirshah, Reza Shahraki, and Omid Javini were executed in Birjand Central Prison. Shahuzehi is a Baluch ethnic minority. All four men were convicted and executed on drug-related charges. State officials and the media have not yet reported on these executions.
On Thursday, October 26, 2023, Abdolbasir Mohammadani, a Buluch ethnic minority, was executed at Birjan Central Prison. Executions are traditionally carried out by hanging. Abdolbasir was arrested about four years ago. He was convicted and executed for drug-related charges. His execution has not yet been reported by state officials or the media.
On Monday, October 30, 2023, 30-year-old Jalil Nutizehi, a Baluch ethnic minority, was executed in an unspecified prison in Isfahan. Jalil was convicted and executed on drug-related charges. He was arrested over eight years ago. His execution has not yet been reported by state officials or the media.
On Monday, October 30, 2023, 31-year-old Hamid Takavar was executed in Karaj Penitentiary. He was convicted on drug-related charges. State officials and the media have not yet reported his execution.
On Monday, October 30, 2023, Jalal Vahdati and Khalil Mohammadi were executed in Khorramabad Central Prison. Executions are traditionally carried out by hanging in Iran. Both men were convicted on drug-related charges. Their executions have not yet been reported by state officials or the media.
Malaysia
On October 15, 2021, three men were sentenced to death for murdering a 58-year-old man. The three men were identified as 30-year-old Davendran, 29-year-old K Neelamegan, and 32-year-old P Hurisudhan. Instead of execution, all three men will serve between 10-12 years in prison. The reason their death sentences were set aside was due to the errors made by the High Court judge in the case in amending the charges against the men.
Pakistan
Sher Afzal of Rano Garhi has been found guilty of kidnapping and killing a 14-year-old boy. After being found guilty, Sher was sentenced to death and ordered to pay a compensation fine to the heirs of the deceased. The teenager was reported missing on January 22, 2021, by his father, who later claimed he was kidnapped by Sher. Prosecutors stated that the teenager's body was discovered after Sher revealed the location. Allegedly, Sher and the teenager were friends, and Sher became jealous when the teenager became friends with another person.
United States of America
On Thursday, October 26, 2023, Siaosi Vanisi died on death row in Nevada. He was 53 years of age. His cause of death has not been reported. Siaosi was sentenced to death on September 29, 1999. He was convicted of murdering Reno police officer Sgt. George Sullivan with a hatchet at the University of Nevada on January 13, 1998. Sgt. Sullivan had worked for the university for 19 years. At the time Siaosi was arrested in Salt Lake City, Utah, he was in possession of Sullivan's service weapon and other personal effects. He was returned to Reno where he stood trial, was found guilty, and was sentenced to death.
Christa Pike is the only woman on death row in Tennessee. She was convicted and sentenced to death in 1996 for the murder of 19-year-old Colleen Slemmer the previous year. They were participating in Job Corps, a federal jobs training program for troubled adolescents in Knoxville, Tennessee, at the time of the murder. Pike, at the age of 18, became the youngest woman to be sentenced to death in the nation. Two others, 17-year-old Tadaryl Shipp and 19-year-old Shadolla Peterson were also convicted in the crime. Shipp received a sentence of life in prison with the possibility of parole after 25 years while Peterson received probation after agreeing to testify against the other two. Following a recent decision by the Tennessee Supreme Court in which mandatory life sentences for juveniles convicted of homicide were found to be a violation of the 8th Amendment, Pike's attorneys filed an appeal arguing her death sentence was unconditional. Knox County Criminal Court Judge Scott Green as the ruling only applied to juveniles and Pike was an adult when she was convicted.
In 2022, the Supreme Court of the United States ruled that death row inmates have the right to have their spiritual advisors present in the execution chamber, which includes the ability to touch the inmate and pray aloud during the execution. In the release of their nitrogen-hypoxia execution protocol, Alabama noted that spiritual advisors are permitted to be in the execution chamber, provided they sign a release accepting the risk of harm to themselves. There is the highly unlikely possibility that the hose supplying the gas to the inmate could break. If that were to happen, anyone in the execution chamber could be harmed. Interestingly, Alabama also has stated in its policy for execution by the electric chair that no one, including prison staff and spiritual advisors, is allowed in the execution while electricity is flowing. Alabama has announced that it is ready to carry execution by nitrogen hypoxia and is seeking an execution date for Kenneth Smith. The Alabama Supreme Court, by a vote of 6-2, has ruled that the state can set an execution date. The untried execution method will likely face more appeals.
A death penalty repeal bill has passed the House Judiciary Committee in Pennsylvania. The vote was mostly along party lines, with only one republican voting in favor of passing. The bill must pass the entire house before proceeding to the state senate. The last execution in Pennsylvania occurred in 1999. In 2015, then-Governor Tom Wolf issued a moratorium on executions. Currently, Governor Josh Shapiro has continued the moratorium, refusing to sign any execution warrant. Governor Shapiro has also called upon lawmakers to ban the practice in the state.
The Supreme Court in South Carolina has requested more information before it would allow the state to resume executions. The last execution in South Carolina occurred over 12 years ago. Recently, the state announced it had obtained new lethal injection drugs. The state also recently passed a law permitting the use of a firing squad and bringing back the electric chair. In order to purchase the new execution drugs, the state had to pass a law that would protect the identities of the suppliers and the names of those assisting in the execution. Death row inmates are appealing the shield law, arguing it is unconstitutional. The South Carolina Supreme Court has scheduled a hearing for early next year in the case.
Vietnam
On Friday, October 27, 2023, six individuals – Tran Nhat Thuan, his brother Tran Nhat Thu, Ngo Van Loc, and his wife Nguyen Thi My Kha, Huynh Thanh Hai, and Nguyen Thanh Phu – were sentenced to death for trafficking heroin. The six individuals are believed to have been involved with larger drug trafficking rings. They were arrested in September 2020.
For more information regarding how your financial support can help, please click here.