International Death Penalty News 2020, Issue 23: China, Indonesia, Iran, Nigeria, United States of America, Yemen
June 5, 2020
IDPN 2020 Issue 23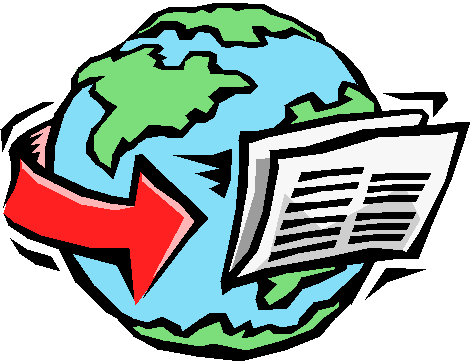 China: On Thursday, June 4, 2020, officials announced that Zhu Xiaodong had been executed for murdering his wife, Yang Liping, hiding her body in a freezer, and assuming her identity to prevent friends and family from learning the truth. Allegedly, the murder occurred over a "trivial" domestic argument. Zhu murdered Yang on October 17, 2016, by strangulation, wrapped her in a quilt, and placed her in the freezer. He then proceeded to respond to text messages and post on social media accounts, pretending to be Yang. Zhu finally turned himself into the police on February 1, 2017, knowing he could no longer keep up the charade after Yang's father invited them over for a birthday dinner.
Indonesia: Two brothers could be sentenced to death for the murder of their 16-year-old sister in an alleged "honor killing." The two brothers, aged 20 and 30, are accused of attacking their sister with a machete and wooden stick because they believed she had sex outside of marriage. They could face the death penalty if they are convicted of premeditated murder. Honor killings are unusual in Indonesia and the community has shunned the family.
Iran: On Monday, June 1, 2020, an unnamed prison was executed by hanging at Mashhad Central prison. He was convicted of murdering his cousin during a fight. This execution comes as the holy celebration of Ramadan concludes.
Nigeria: Technician Rasak Abiona has been sentenced to death for the murder of his 62-year-old father, Sunday Abiona. Rasak was sentenced to death by an Ikeja Special Offenses Court after he was convicted of beating his father to death over a property dispute in Lagos. The hearing was held virtually. Rasak alleged that his father fell from a balcony, causing his death. He has also expressed remorse for the death, which his lawyers argued should spare him from capital punishment. However the prosecution presented evidence that Rasak had a history of beating his father, including once beating him so severely that his teeth fell out.
United States of America: On Tuesday, June 2, 2020, Tam Le was scheduled to be executed in Pennsylvania. His execution was stayed because he has not yet completed all his appeals. Forty-eight-year-old Tam is convicted of the double murder of two brothers, 31-year-old Vu "Kevin" Huynh and 28-year-old Viet Huynh on August 26, 2014, in Philadelphia, Pennsylvania.
On Wednesday, June 3, 2020, Carlos Trevino was scheduled to be executed in the state of Texas. His execution has been rescheduled to Wednesday, September 30, 2020, due to the Coronavirus pandemic. Forty-five-year-old Carlos is convicted of the murder of 15-year-old Linda Salinas in a park in San Antonio, Texas on June 9, 1996.
On Thursday, June 4, 2020, Oscar Smith was scheduled to be executed in the state of Tennessee. His execution has been rescheduled to February 4, 2021, after his lawyers filed an appeal, claiming that coronavirus pandemic interfered with their ability to work on the case and prepare a clemency hearing. Seventy-year-old Oscar is convicted of murdering his estranged wife, 35-year-old Judy Robirds Smith, and her two sons, 13-year-old Jason Burnett and 16-year-old Chad Burnett on October 1, 1989, in Nashville, Tennessee.
Pinellas-Pasco Circuit Judge Pat Siracusa has denied a request by Florida death row inmate James Dailey for a new trial. James was sentenced to death for the murder of 14-year-old Shelly Boggio in 1985. In his request for a new trial, new evidence was presented, including a written confession from James' co-defendant Jack Pearcy, who said that James had nothing to do with the murder. Both men were ultimately convicted of the crime. Jack was given a life sentence after the jury did not recommend a sentence of death. However, Jack has refused to testify at a court hearing, instead professing his innocence, and has over the past several years given conflicting statements regarding his involvement in the murder.
The District Attorney's Office in California will seek the death penalty against Paul Virgen Mendoza for the murder of Newman police Corporal Ronil Singh on December 26, 2018. Mendoza was pulled over by Corporal Singh for driving under the influence. Mendoza shot the police officer before fleeing. A 55-hour manhunt ended with Mendoza's arrest. Mendoza's preliminary hearing is scheduled to begin next week.
Seventeen death row inmates in Arkansas are appealing to federal courts that the use of midazolam as the first drug in the state's three-drug execution protocol was unconstitutional and a violation of their 8th Amendment rights, prohibiting cruel and unusual punishment. U.S. District Judge Kristine Baker has ruled that the use of the drug does not violate their constitutional rights. The ruling has been appealed to the 8th Circuit Court of Appeals.
Scott Peterson, a death row inmate in California, is seeking a new trial, arguing that errors made by the judge warrant a new trial. These errors including dismissing jurors opposed to the death penalty, creating jury predisposition towards the death penalty, and not moving the trial to a different location. Scott's crime was well publicized across the nation prior to his trial. He was convicted of murdering the wife, Laci, and their unborn son, Conner. State prosecutors are arguing that the judge had extensive experience with capital punishment trials and that Scott had a fair trial. The California Supreme Court has 90 days to consider the appeal and give its verdict.
Yemen: In 2015, ten journalists were kidnapped by Houthi authorities for "publishing false and malicious news, information, rumors and tendentious propaganda in support of the Arab Coalition." The current civil war in Yemen is between Houthi rebels and the Saudi-backed government. The Houthi have managed to take control of several territories. On April 11, 2020, four of the ten kidnapped journalists were sentenced to death after they were convicted of spying and "broadcasting rumors, fake news, and statements in support of the enemy Saudi Arabia." Reporters without Border, in 2020, ranked Yemen as one of the worst countries in terms of media freedom and media safety.
For more information regarding how your financial support can help, please click here.