International Death Penalty News 2021, Issue 04: China, India, Iran, Saudi Arabia, Thailand, United States of America
January 22, 2021
IDPN 2021 Issue 04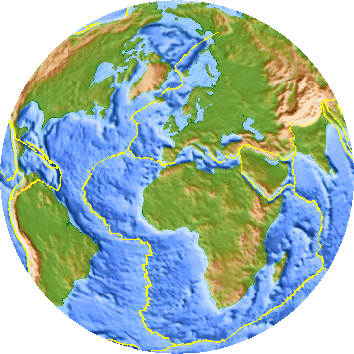 China: The High People's Court of Tianjin has dismissed an appeal and voted to uphold the death sentence of Lai Xiaomin, former chairman of China Huarong Asset Management Co. Lai has been sentenced to death by the Secondary Intermediate People's Court of Tianjin for bribery and bigamy. He was also found to have taken advantage of his position.
India: The 22-year-old brother and 42-year-old uncle of a 12-year-old girl, have been sentenced to death for her rape and murder. The body of the girl was found in a field the day after she went missing on March 13, 2019. The girl had been taken by her brother to their uncle's house, where the girl was raped, sodomized, and beheaded.
Iran: On Saturday, January 9, 2021, 37-year-old Majid Rigi was executed by hanging at Zahedan Central Prison. He was convicted and sentenced to death on drug related charges ten years ago.
On Friday, January 15, 2021, Shamseddin Soleimani was executed by hanging at Qazvin Central Prison. Shamseddin was arrested in 2016, for drug related offenses. Approximately three years ago, a new article was added to the Anti-Drug Law, which restricted the use of the death penalty for drug related offenses. As such, drug related executions have significantly dropped over the past three years. Shamseddin's execution has not yet been reported by official or state media.
Also on Friday, January 15, 2021, 36-year-old Reza Shirzadeh was executed by hanging in Yazd Central Prison. Reza was sentenced to qisas, that is, retribution in kind, for murdering another individual. Reza was sentenced to death five years ago. His execution has not been reported by official or state media.
On Monday, January 18, 2021, 46-year-old Fateh Ghaderi, from Sarvabad, has been executed by hanging at Sanandaj Central Prison. Fateh was sentenced to qisas, that is retribution in kind, for the murder of another individual.
On Tuesday, January 19, 2021, Anwar Ali-Zehi was executed at Zahedan Central Prison. Anwar was convicted and sentenced to death on drug related charges. Supports of Anwar argue that he was forced to transport the drug, as he was unable to find any other job. Anwar was arrested two years ago.
Saudi Arabia: In the year 2020, Saudi Arabia carried out a total of 25 executions, which are usually performed by beheading. At least one of those executed was thought to have been a minor when he was sentenced to death, and five others were convicted on drug related charges. Since 2013, when anti-death penalty groups began tracking executions throughout the world, 2020 has had the lowest number of executions carried out. However, experts believe this number will rise in 2021, as the number of executions increased towards the end of 2020.
Thailand: Banyin Tangpakorn, the former commerce minister, has been sentenced to death for the murder of Chuwong Sae Tang, a construction tycoon. Banyin attempted to pass the murder off as a car accident six years ago. On June 26, 2015, 50-year-old Chuwong was found dead inside a vehicle that was driven by Banyin and had hit a tree. Banyin was slightly injured in the accident, and claimed Chuwong was killed because he had not been wearing his seatbelt. The court ruled, however, that the evidence supports that theory that the accident was staged in order to cover-up the murder. Additionally, an autopsy ruled that Chuwong's cause of the death was not the car accident.
United States of America: A DNA report for evidence in the case of Tennessee death row inmate, Pervis Payne, has been completed. Evidence in the case that had not previously been tested, including the murder weapon, was tested. Unidentified male DNA was found on the handle of the knife. While the DNA profile was not complete enough to run through a national database, it was sufficient to determine that the DNA did not belong to Pervis. However, the judge and the prosecutor has agreed that this new evidence did not exonerate Pervis, as his DNA was discovered on other parts of the knife. Pervis does not dispute that his DNA could be on the murder weapon, as he has argued that he came upon the murder scene and touched the murder weapon, in an attempt to help the victim. Pervis' defense team is continuing to purse legal action based on this new evidence.
Federal prosecutors have announced that they will no longer be seeking the death penalty for 39-year-old Azibo Aquart, a Connecticut drug dealer. Aquart was sentenced to death in 2012, for his role in the murder of three people – Tina Johnson, James Reid and Basil Williams – over a territory dispute regarding crack cocaine sales. His death sentence was overturned in 2018, due to prosecutorial misconduct.
At least 20 death penalty cases in Ohio, are likely to be affected by a new bill signed into law today by Governor Mike DeWine. The new law prohibits a person from being sentenced to death if they were mentally ill at the time of the offense.
Lawmakers in Virginia are moving forward with a proposal to abolish the death penalty in the state. The bill has passed the Senate Judiciary Committee, and now advances to the Senate Finance Committee, where it needs to pass before being brought to the floor of the Senate. Virginia Governor Ralph Northam supports the bill, while law enforcement groups oppose it. There are currently two men on death row in the state.
Prosecutors have dropped their bid for the death penalty in the retrial of 63-year-old Kenneth Earl Gay. Gay is convicted of murdering Los Angeles Police Department Officer Paul Verna during a traffic stop in California, on June 2, 1983. Allegedly, Gay and his accomplice, Raynard Paul Cummings, who was also sentenced to death, murdered Officer Verna in order to avoid arrest for a string of robberies that they had committed in the weeks prior. Gay was sentenced to death in 1985, and again in 2000. In 2008, his death sentenced was overturned.