PROVERBS 8-9: DAY 187 JOURNEY THROUGH THE BIBLE IN A YEAR
July 6, 2023
PROVERBS 8-9
DAY 187 JOURNEY THROUGH THE BIBLE IN A YEAR
Click here for the reading
Focus Verses For Today: Proverbs 8:32-36
Our journey continues with a deeper look at wisdom from Proverbs chapters 8 and 9.
Ask God for His understanding of Probers 8-9. Read Proverbs 8-9. Let's journey!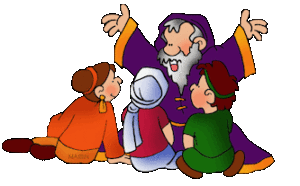 Proverbs 8-9: Our reading for today instructs on the importance of wisdom. It tells us that wisdom is the first thing God created. Before all things, before earth, before Adam and Eve, before all living creatures that inhabit the earth and sea, God created wisdom. What is wisdom? Wisdom is seeking to know God and God's ways. To those opposed to God's ways, wisdom is folly. (Proverbs 8:1-9:18)
Our focus verses for today:
32 "Now then, my children, listen to me;
    blessed are those who keep my ways.
33 Listen to my instruction and be wise;
    do not disregard it.
34 Blessed are those who listen to me,
    watching daily at my doors,
waiting at my doorway.    
35 For those who find me find life
    and receive favor from the Lord.
36 But those who fail to find me harm themselves;
    all who hate me love death."
(Proverbs 8:32-36, NIV)
God is the creator of wisdom and therefore the only Person who truly understands wisdom and its complete application to the function of our world, God's kingdom. Seeking to know God fully, giving ourselves over in seeking to understand His ways and the application of them to our lives through daily living of His wisdom makes us wise. Folly is the rejection of wisdom, which Biblically speaking is rejecting God, resulting in death. Eternal death! Seeking wisdom, Biblically speaking, is seeking God and His ways, resulting in eternal life with God.
Godspeace!
For more information regarding how your financial support can help, please click here.