ECCLESIASTES 7-8: DAY 320 JOURNEY THROUGH THE BIBLE IN A YEAR
November 16, 2023
ECCLESIASTES 7-8
DAY 320 JOURNEY THROUGH THE BIBLE IN A YEAR
Click here for the reading
Focus Verses For Today: Ecclesiastes 8:14-15
Today, we continue our journey through the book of Ecclesiastes and finding meaning in life.
Ask the Lord for His understanding of Ecclesiastes 7-8. Read Ecclesiastes 7-8. Let's journey!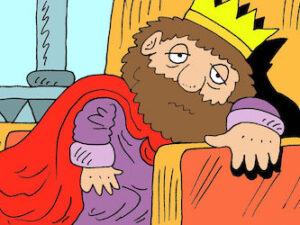 Ecclesiastes 7-8: Today's journey begins by looking at wisdom. Wisdom comes from experiences, sometimes painful experiences. Learning from those experiences produces wisdom, which is better to gain than focusing on only the good and pleasurable. Wisdom comes only from the Lord and a wise man fears the Lord and obeys Him. Living completely for others will not bring meaning into life. Enjoy what has been given to you by the Lord. (Ecclesiastes 7:1-8:17)
Our focus verses for today:
14 There is something else meaningless that occurs on earth: the righteous who get what the wicked deserve, and the wicked who get what the righteous deserve. This too, I say, is meaningless. 15 So I commend the enjoyment of life, because there is nothing better for a person under the sun than to eat and drink and be glad. Then joy will accompany them in their toil all the days of the life God has given them under the sun.
(Ecclesiastes 8:14-15, NIV)
Life does not always work out as we would like or even expect. Therefore, the things we do in life cannot bring meaning. We should, however, enjoy the life given to us by the Lord, including the pleasures He has given to us. By accepting that we cannot understand His plan, we are able to eat and drink and be glad… because we have placed our trust and faith in Him. Are you focused on the good things given to you? Or do you focus on what you don't have that you "deserve?"
Godspeace!
For more information regarding how your financial support can help, please click here.